The best and cheapest SMM panel services
Get the cheapest and highest quality SMM services on the market!
Marketerum SMM Panel is used by a large number of social media users, as well as companies and enterprises, to get a boost. It provides reliable SMM services that can be adapted to meet your specific requirements and assist you in gaining organic traffic on social media sites. When it comes to making a purchase of the cheapest bulk SMM panel, Marketerum is among the top choices available.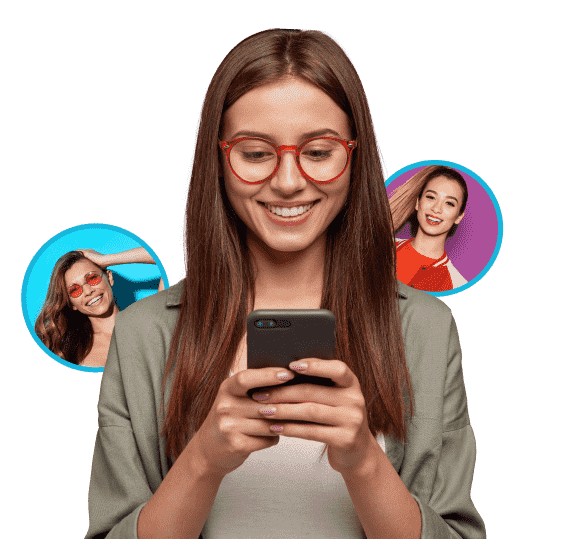 Select your specific social media channel and find our only service of the very finest quality are provided here. If you go with us, you won't have to question whether or not you made the right decision. When it comes to the quality, we never make concessions. Our customers deserve nothing but the very best from us. Therefore, if you want the greatest services, you should purchase from Marketerum.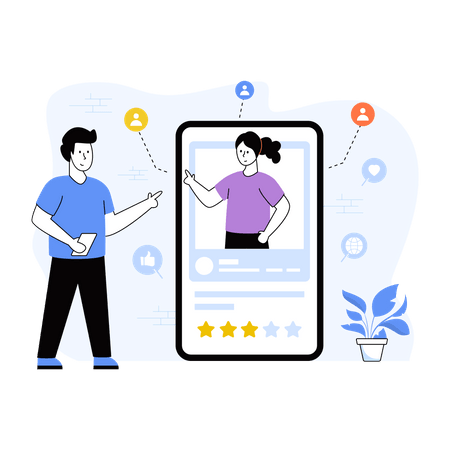 Dedicated Customer Support
With Marketerum's 24h/7d customer support, our lowest prices and our highest quality and fully functional API, you won't ever need other panels. Furthermore, with our user-friendly dashboard, you can analyze the results which are recorded in real-time. If you still Need help? For us, answering consumer concerns is crucial. We provide live chat help in the event that you have any questions or concerns. You may also reach us by email if that is more convenient.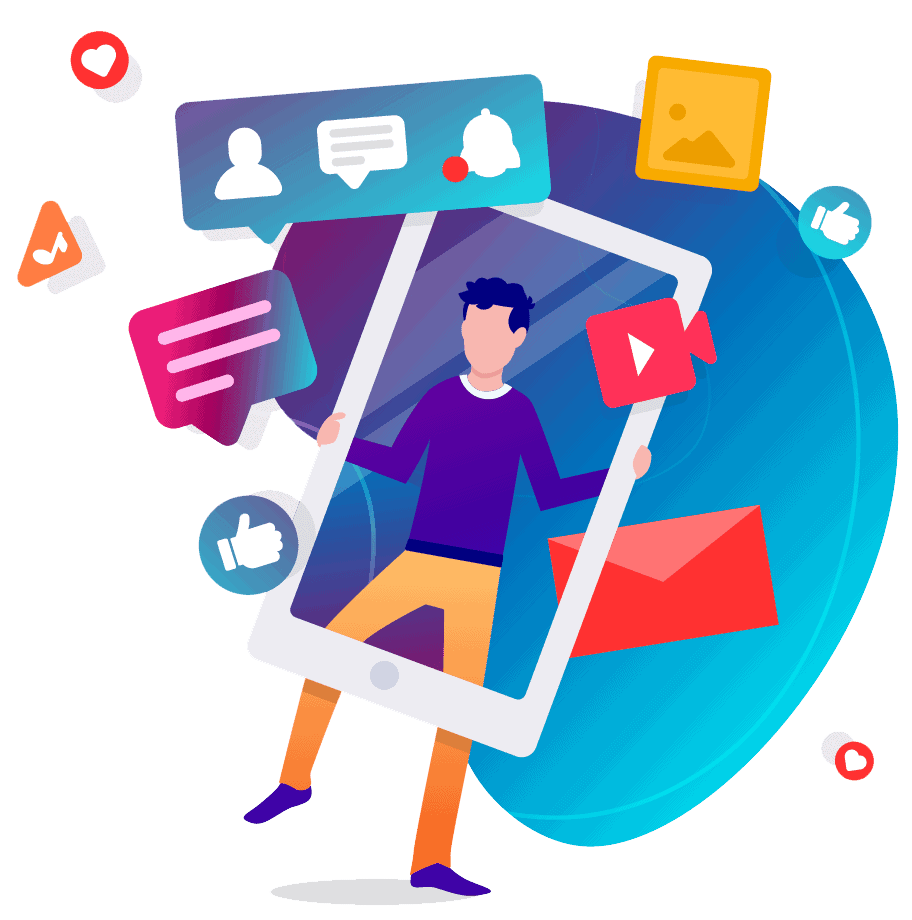 We provide the services in a timely manner. Whenever you book or purchase a service from our panel, we immediately begin processing your order and doing the necessary steps. We take measures to guarantee that the services you have purchased are provided to you immediately. This assures that you will get a surge in your social media engagements very quickly. Therefore, if you want your purchase delivered quickly, you should buy it from us.
The highest quality SMM services to meet your needs.
Choose the most convenient payment option to add funds.
Cheap SMM services to help you save money on online promos.
Your orders on our panel will be delivered super fast.
Frequently Asked Questions
Our staff picked some of the most asked questions about SMM panels and replied to them.
What is Marketerum SMM Panel?
With Marketerum's Best SMM Panel Services, you gain access to an All-In-One social media account management tool with a straightforward interface that assists with managing posts, adding social media accounts, and interacting with a specific audience. Our best and cheapest SMM panel services include statistics so you can track the success of your account and individual posts.
What is the best and most trustable SMM panel?
Marketerum makes sure that our customers have a good time and want to come back for more. Customers may be certain that all services provided are safe and won't put them at danger. Best services for your social media accounts across various platforms, offered at prices that won't break the bank. For this reason, we can confidently call ourselves the finest there is.
What is the use of an SMM panel?
To increase your company's reach on social media, you might use a service called an SMM panel. It's a terrific tool for expanding your brand's reach online. Gaining the necessary number of followers, likes, and views is as simple as utilizing an SMM panel.
What is the use of an SMM panel?
To increase your company's reach on social media, you might use a service called an SMM panel. It's a terrific tool for expanding your brand's reach online. Gaining the necessary number of followers, likes, and views is as simple as utilizing an SMM panel.
Is using the SMM Panel good?
If you want to reach more people, connect with them, and promote your brand or business, SMM Panel is a great solution. By optimizing your use of the SMM panel, you may increase your account's engagement and conversion rates with little effort and expenditure of time and money.
What is an SMM reseller panel?
Using SMM panels to resell SMM services is perhaps the most common approach to operate it. To put it simply, an SMM panel is an e-commerce platform where users may purchase SMM solutions. They're simple to operate for both their owners and their clients.
Who are SMM service providers?
With an application programming interface (API), any SMM panel may become a supplier for other panels.
Providers provide a wide variety of SMM services (including website traffic, likes, views, follows, comments, and more) for a wide variety of social media platforms.
Why Choose Marketerum SMM Panel Service?
You will have support available at all times on Marketerum's SMM Panel. With all of these services offered at a moderate cost without sacrificing quality. Marketerum is always improving its services in order to ensure customer happiness. As consequence, you can expect nothing but excellent outcomes from us.
How does Marketerum's main SMM panel work?
Using Marketerum is a breeze. Registering for this service is simple and quick. The panel will thereafter be accessible to you. After that, you have to finance your account. You may now choose any service that interests you. A form may be sent to you in tandem with a service you want to apply for. Depending on the service you've selected, you'll be asked to fill in further information about yourself or the post. After that, you only have to wait for the services to be provided, which typically doesn't take long at all.
Yes, using an SMM panel is completely legit. If you are not able to grow your brand on social media, then there is a dire need for you to use SMM panel services to gain an audience instantly while promoting your product or service.
Give your business a new height following these 4 easy steps.
First of all, please register a panel account and log in.
Deposit funds to your account through a payment option you prefer.
Choose the SMM services you want and easily place your orders.
You will be impressed with the results once your order is complete.
Marketerum's Best and Cheapest SMM Panel Services
If you are a small business or an individual who wants to increase engagements on posts, our high-quality organic SMM panel services can help you achieve this goal at an affordable price. These services provide assistance in the form of more likes, views, and comments across a variety of social media platforms.
You need to establish an online identity in today's intensely competitive digital landscape. Marketerum can assist you at this point. Get organic, non-drop, and authentic traffic to your social media handle (Twitter, Instagram, Facebook, LinkedIn) and YouTube channel with Marketerum's premium and cost-effective automated SMM panel.
Marketerum's Cheap SMM Panel services allow businesses to expand their social media presence while spending less time and money in the process. You're missing out if you aren't taking use of Marketerum's SMM services for sites like Facebook, Instagram, and LinkedIn.
Interested in the Best SMM Panel Services you can Trust? Marketerum is an all-in-one social media marketing platform that may help you stand out from the crowd. Using Marketerum, you can generate high-quality leads and interactions from social media.
If you're a person, a corporation, a Panel Owner, or a freelancer, Marketerum provides the Best SMM Reseller Panel for you to bring extraordinary success to your business by building a loyal fan base and generating new leads and sales.
Whether you're looking to monetize your YouTube channel with 4,000 hours of watchtime and 1,000 subscribers, or just want more likes, views, and shares across Facebook, Instagram, Twitter, and LinkedIn, Marketerum's social media panel has you covered.
Our customers' reviews
Check out what our customers have to say about our panel.
I can only speak from my experience but let me tell you this: you can't go wrong with this SMM panel. Great services that are so cheap!
I've been using this panel's SMM services for quite a while now — never had a problem. Obviously, everyone has different needs, but what I like a lot in particular is a good variety of services for different platforms, there are always great options to choose from.
My job is to help businesses get noticed online and help them attract more customers that way. SMM services that this panel offers help me work so much faster, thus giving me an opportunity to work with more clients because I have more free time. And everything is so cheap here too!
If you don't know how to get more exposure online while not spending a lot of money — you found the right place! These guys provide amazing SMM services that give super quick results and are incredibly cheap.