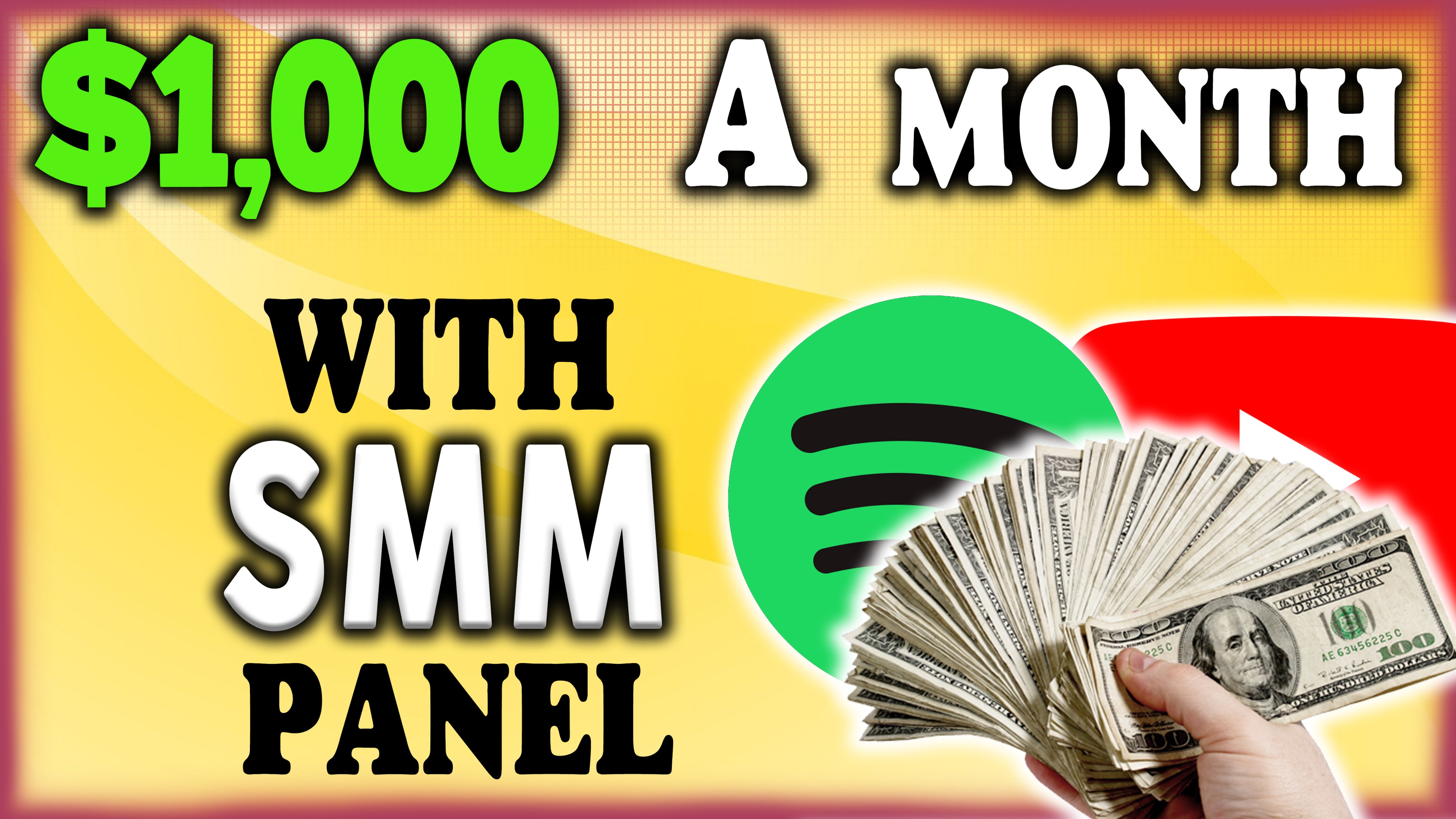 Generating a monthly income of $1000 with an SMM panel: what steps to take?
An SMM panel offers the opportunity to earn over $1000 per month by reselling social media marketing services through child panels, affiliate marketing, and outsourcing. The amount earned depends on the quality of services provided, including instant delivery, 24/7 customer support, and a secure online payment gateway. The SMM panel Instagram is known for being the best and cheapest website for social media growth services, with services priced under $1 for resellers. Reselling these services through a child panel is a way to make money online. Some SMM panels offer free services and test funds to check their quality. CHEAPEST PANEL is a leading provider of SMM panel services, offering wholesale prices to resellers and high-quality IG panel services that are real, active, and non-drop. Social media influencers often buy SMM services from SMM panels to increase their social media counts, such as followers, likes, and views, and grow their social fame. Those earning $10,000 or more per month with SMM panels or social media marketing panels can benefit from these services.
Child Panel
Through your Child Panel, it is possible to sell our SMM services to your customers. The Child Panel is exclusively connected to marketerum.com and costs $25 per month without any monthly order limit. Since it is fully white-labeled, you can market it as a panel service to your own customers. By investing a monthly amount of $20, you can become a new SMM Panel Owner and initiate an online money-making venture.
What are the steps to order a Child Panel?
Initially, you need to purchase a domain from namecheap.com. Once you have done that, visit the Child Panel Page in marketerum.com and then order a Child Panel using your new domain. After purchasing the Child Panel, set our name server (ns1.perfectdns.com | ns2.perfectdns.com) to your domain DNS, and it will be automatically activated within 2-3 hours. After activation, log in to your Child Panel admin (Your Domain/Admin) and import our services while setting a profit margin of 20% to 200%. If you face any issues importing our services, you can share your Child Panel admin username and password with us, and we will assist you in importing our services.
What is the process for importing services?
To import services, you first need to log in to your Child panel admin and go to Domain.com/admin/settings/providers. Here, you should edit and add your Marketerum API and save the changes. Then, go to the Services Page (Domain/admin/services) and click on the Import link. This will open a popup window where you can select Marketerum and all services, enable copy descriptions, and click continue. On the next page, you must set the percentage (20% to 200%) and click the Import Services Button. You can follow the links given below for step-by-step instructions:
1- Login Admin: Put your admin username and passowrd:
2- Add API:
3-: Import Service:
Characteristics of the Child Panel
The Child Panel offers a range of features, including the ability to import all services from Marketerum.com via API, set your own prices with a profit percentage, support for multiple currencies, and the ability to manage services by adding, editing, removing, enabling, and disabling them. You can also activate your own payment gateway and receive payments directly from customers. Other features include all admin panel functions and more, a free HTTPS/SSL certificate, a customizable theme, and unique features. Additionally, the Child Panel does not have an affiliates page and only works with marketerum.com as a provider.
How to effectively increase your sales?
The success of a website's sales heavily relies on its Google search ranking. To enhance your website's visibility, I suggest creating Google News guest posts to achieve a high rank in Google search. You can also benefit from using top SMM keywords such as SMM, SMM Panel, best SMM panel, cheap SMM panel, most affordable SMM panel, SMM Panel India, SMM panel services, SMM Services, and others. If your website or panel appears on the first page of Google, you can expect a significant boost in sales. To achieve this, you need to focus on both on-page and off-page SEO, quality website content, reliable backlinks, YouTube video marketing, advertising, and other effective strategies.
Owners of Marketerum Child Panel will receive a bonus of 5%
Here are three ways to earn money online with an SMM panel:
Reselling SMM Services via Main Panel: You can make money online by reselling SMM services through the main SMM panel.
Reselling SMM Services via Child Panel: If you want to earn money online at a low cost, the Child panel is the best option for you. Its monthly cost is only $20, and there is no monthly order limit. However, the Child panel only has one provider, so you can't add unlimited providers.
Making Money with Affiliate Marketing: Affiliate marketing is a popular marketing strategy for earning money online. It is free to join, and you can invite new customers via a unique affiliate link. If anyone clicks on your link and signs up, they will become your affiliate. If your affiliates add funds, you will receive a commission. We offer 5% affiliate commissions for life.
Don't wait any longer! Register now and start earning money online with an SMM panel.